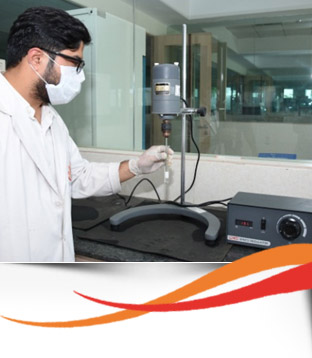 Natural products, mainly from plant-derived remedies, were the foundation for modern medical practice, and the cornerstone of biomedical research. Even in the 21st century, the majority of our current pharmaceuticals are derived, directly or indirectly, from natural products. The main goal of the Natural Product Research Laboratory, BSRC, KLE Academy of Higher Education and Research is to empower the individuals with skills, spirit and experience required for the capable natural product scientists. The laboratory is dedicated to promote the knowledge, use and delight of natural products through educational programme, research and sharing the experiences of scientific validation of herbals for the betterment of the healthcare of the society.

The laboratory is well equipped with major instruments such as HPLC, UPLC (Shimadzu, Japan), Biochemical Autoanalyser (Erba, India), UV-visible spectroscopy (Shimadzu, Japan), lyophilizer (Christ, Germany), Rotavapour coupled with chiller system (Buchi - US), Bacteriological incubator (Labotech-India). In addition, laboratory is fully equipped with all necessary glasswares required for any kind of extraction technique and isolation mainly soxhlet assembly, liquid phase separation and maceration/decoction process etc.

Natural Product Research Laboratory is engaged with projects on Herbal Drug Discovery and formulation development, Ethanopharmacology. In addition, the laboratory staff members are working on identification of new potential mechanistic targets for discovery of new leads from natural products, Herb drug interactions, and inflammatory bowel diseases.

We hope this portal will be a window for the scientists/researchers into the fascinating world of natural products research, and specifically to some of our growing research programs.